The 2014 Honda Civic available in Everett has come a long way since its inception in July 1972. Impressive as it was even then, Honda has continued to perfect it more and more as the years have gone by, and now the 2014 Honda Civic represents perfection. This compact sedan/coupe offers a perfect mix of comfort, impressive performance, incredible fuel economy, technology, versatility and good handling capabilities. It has also been recognized by well-known car reviewers such as the Insurance Institute for Highway Safety (IIHS), which recognized the 2014 Honda Civic as the "2014 Top Safety Pick". It was also recognized by Kelley Blue Book's KBB.com as "one of the 10 Coolest New Cars Under $18,000 of 2013".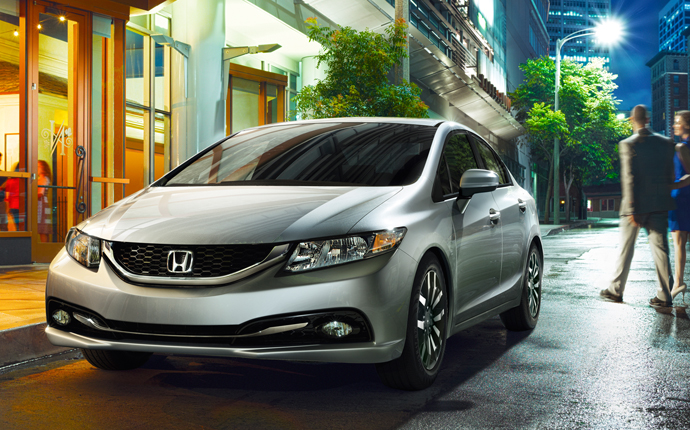 Its exterior design is exciting, modern, sleek and stylish, and it draws attention to itself. The inside of the 2014 Honda Civic available in Everett is equally impressive being very well styled and designed with a lot of premium features. The controls and displays have all been set to face the driver, which is something you will normally only see in top-performance cars. It looks modern and sophisticated with its digital speedometer and its two-tier dash display that includes a 5-inch monitor on the top and a 7-inch touchscreen. The 2014 Civic is also quite spacious; it accommodates five passengers who all get to enjoy a total passenger volume of 94.6 cubic feet. When you acquire the 2014 Civic, you will also be pleased with its trunk. The sedan models offer 12.5 cubic foot trunks while the coupe trunks offer 11.7 cubic feet of cargo space.
For years, the Honda Civic has been known to be one of the better-driving cars in its class, and the 2014 Honda Civic available in Everett continues this tradition with precise, well-weighted steering and confident handling. The 2014 Civic is powered by a 1.8-liter four-cylinder engine that produces 143 horsepower along with 129 pound-feet of torque. The transmissions offered are a five speed manual transmission and a Continuous Variable transmission (CVT). When it comes to fuel economy, the 2014 Civic does well, being able to return a rating of 30 mpg city/39 mpg highway.
Klein Honda welcomes you to come and experience the 2014 Civic for yourself through a test drive. We promise you that once you get into this car you will not want to get out. Klein Honda is located in Everett, WA, and you can reach us at 855-223-0813.