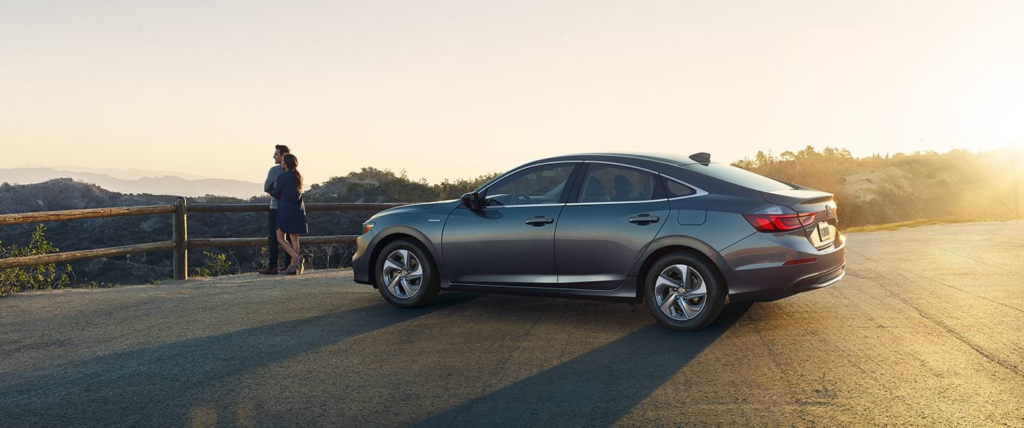 If you are looking for a place where you can get the 2019 Honda hybrids, try Klein Honda. Klein Honda is a longstanding, duly licensed 2019 Honda Hybrid Dealer near Seattle that is renowned for having a great selection of Honda vehicles in the area. Klein Honda is also a family-owned and operated dealership that is committed to customer satisfaction. We pride ourselves in the fact that all our customers leave our dealership with smiles on their faces.
2019 Honda Hybrid Dealer Model Style near Seattle
One of the 2019 Honda hybrids that you can get at this 2019 Honda Hybrid Dealer near Seattle is the 2019 Honda Insight compact hybrid sedan. One thing that you'll like about the 2019 Insight is its exterior styling. It looks elegant, sophisticated, and bold with its fluid shape, its sweeping lines, and its curved roofline. It doesn't feature quirky styling like most other hybrid cars on the market; it looks just as dynamic and daring as its gasoline-powered counterparts.
Another thing that you get with this car is outstanding fuel efficiency. It boasts great fuel economy ratings, which are made possible by an advanced hybrid powertrain that pairs a 1.5 liter four-cylinder engine with an electric motor. The electric motor is fed by a 1.1-kilowatt-hour lithium-ion battery that is positioned under the rear seats.
Performance Options at 2019 Honda Hybrid Dealer
You can also get the 2019 Honda Clarity Plug-in Hybrid at this 2019 Honda Hybrid Dealer near Seattle. The 2019 Honda Clarity Plug-in Hybrid kicks it up a notch with the ability to run solely on electric power that has been stored in its lithium-ion battery pack. This car features a larger 17-kilowatt-hour battery pack that can be recharged from an external 120-volt/240-volt power outlet.
When this battery pack is fully recharged, this car can be run solely on electric power for up to 47 miles. When the lithium-ion battery pack gets depleted, this car's 1.5 liter gasoline engine kicks in automatically to extend the car's driving range. The 2019 Honda Clarity Plug-in Hybrid also offers a roomy, refined, and well-equipped interior that offers plenty of seating room in both rows (42.2 inches of front legroom and 36.2 inches of rear legroom).
Browse through our online inventory to see the 2019 Honda hybrids that we currently have. If you want to get more information about them, you can call Klein Honda at 877-856-2475. You can also visit us at 10611 Evergreen Way, Everett, WA 98204. We look forward to serving you.
© Copyright Content Motive, 2019.
All Rights Reserved. | Quality content by Content Motive