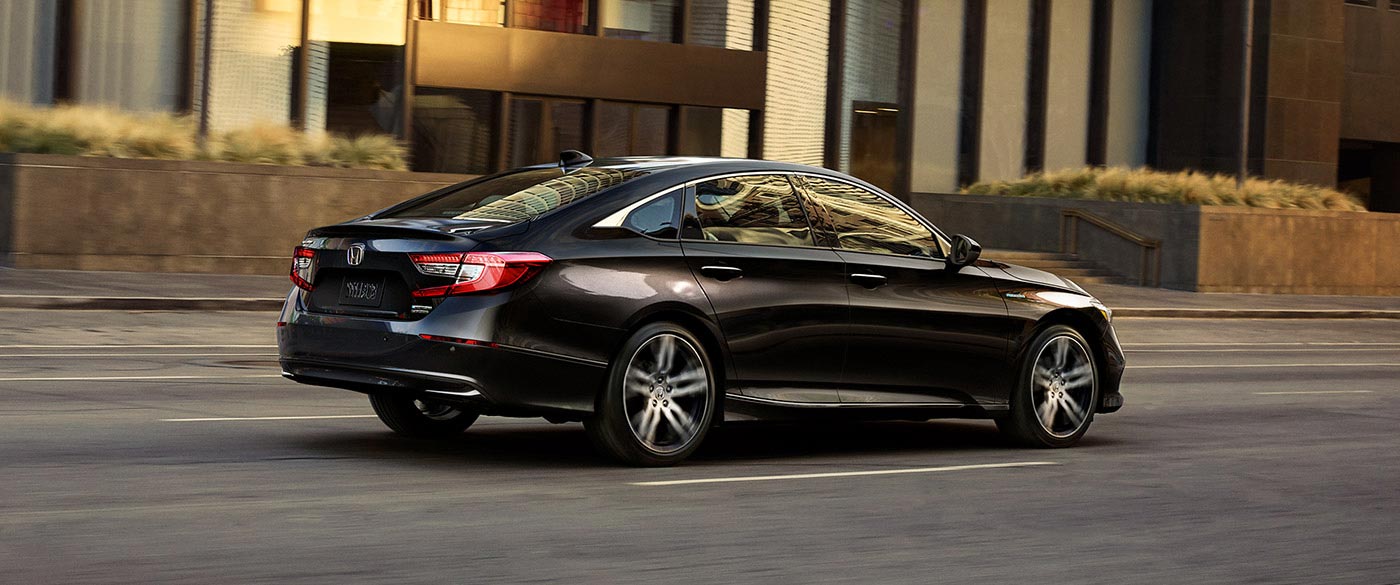 Come to Klein Honda to see the new 2021 Honda Accord Hybrid in Everett. The 2021 Accord Hybrid is a highly fuel-efficient midsize sedan that offers super-comfortable rides, next-generation technology, a range of intelligent safety features, and convincing performance. This car is also a welcome sight with its sporty fastback design, its sweeping lines and curves, and its athletic stance.
Power and Efficiency of the 2021 Honda Accord Hybrid
Several years back, it was apparent to car buyers that opting for a hybrid car meant sacrificing performance for the sake of getting high fuel economy figures. However, all that has changed with the advanced hybrid powertrains that automakers like Honda are making these days. The 2021 Honda Accord Hybrid in Everett boasts of a combined output of 212-horsepower, which is enough to propel this car from zero to 60 mph in just 7.2 seconds.
With such performance, this sedan delivers an impressive fuel economy. The 2021 Accord Hybrid's powertrain combines the output of a 2.0 liter four-cylinder gas engine with that of two electric motors that are fed by a large hybrid system battery pack. An electronic continuously variable transmission sends power and torque to the front wheels.
2021 Honda Accord Hybrid Safety Options in Everett
The new 2021 Honda Accord Hybrid in Everett also comes equipped with the Honda Sensing suite which is what includes all of its safety systems. One of these systems is a collision mitigation braking system that helps to prevent frontal collisions. It automatically applies brakes when its sensors detect the likelihood of a collision with other vehicle, object, or pedestrian.
Another Honda Sensing system that you get with this car is a lane keeping assist system that automatically activates when the car drifts out of its lane with no turning signals. It gently steers the car back into its lane. Also standard is an adaptive cruise control system that is great for highway driving. This system has sensors that monitor the distance between you and the vehicle ahead. It automatically slows down the Accord Hybrid to maintain a safe following distance and when that vehicle moves away, this system restores the initial cruising speed.
You can get a more comprehensive breakdown of the features and capabilities of the 2021 Accord Hybrid when you come to Klein Honda at 10611 Evergreen Way, Everett, WA 98204. Our friendly staff will attend to you and will give you the chance to test drive this car.
© Copyright Content Motive, 2020.
All Rights Reserved. | Automotive content by Content Motive