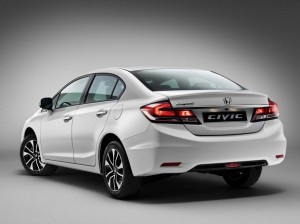 With cars such as the Accord, the all-new Civic, the Pilot, and the incredibly-popular CR-V, Honda has a number of cars that consumers no doubt have their eye on. Many people may be deterred about how expensive new cars are, but there are many options for Financing a 2016 Honda in Everett that let you avoid damaging your budget.
The first thing you need to do is assess what you are looking for in a new car: do you think you're going to trade in your 2016 Honda a few years down the line for a 2018 model? You may be more interested in leasing your Honda, which makes it easier to trade in for a new model and is overall less expensive. Would you rather be able to own your car for a long time, and sell when the time is ripe? Then you need to find a way to finance your car.
Financing a 2016 Honda through Auto Loans
Auto loans are typically the first thing people think of when they think about Financing a 2016 Honda in Everett. While the best-case scenario may be that you can gather up the cash from your own savings and put the entire sum down—making the car immediately yours and reducing the need to pay a car loan—most people don't have that kind of money simply lying around. Enter a bank, dealership, or other type of lending institution, which will provide you a loan for the money you need in order to get the car you want.
Your interest rate depends on your credit score—the better it is, the lower your interest rate will be, and the less overall you'll have to pay. Once you have paid off your auto loan, the car is completely yours; if you would like to upgrade to a newer model later on down the line, you can sell it or trade it in.
Other Options for a 2016 Honda in Everett
If you want to only keep your car for a short period of time, then leasing is a great way of Financing a 2016 Honda in Everett. One of the benefits of leasing is that you can essentially "test out" the car for a few years, paying less every month than you would on an auto loan (though with the stipulation that you can only drive a limited number of miles each year, and that you must return the car in excellent condition). Many people who lease a car can then purchase their car for the remainder of the market value at the end of a lease by either financing or paying it all off.
There are many different Honda vehicles for you to choose from including many sedans and SUVs. There is soemthing for everyone. Contact Klein Honda at 855-283-0980 to find out more about Financing a 2016 Honda in Everett.