Seattle metro area's oldest Honda dealership held its fourth annual charity golf tournament as part of its continued support of the Snohomish County Red Cross.
EVERETT, Wash., (September 24, 2013) – Klein Honda held its fourth annual charity golf tournament on September 11 at Walter Hall Golf Course. The funds raised from the tournament which will go toward the Snohomish County Chapter of the American Red Cross.
"For four years now, we've been able to support one of our favorite local organizations while having a great time with some great people," said Steve Klein, President of Klein Honda. "The Snohomish County Red Cross provides so many services in times of need, we're honored to be help as much as we can."
The tournament is just one of the many ways Klein Honda continually supports the local community, especially the Snohomish County Chapter of the American Red Cross. Klein Honda has contributed over $18,000 to the organization so far this year. Additionally, every February the dealership contributes to the Red Cross for every vehicle sold. The February fundraising initiative is in honor of Klein Honda's anniversary, when it opened its doors in 1976.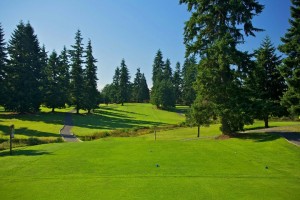 The golf tournament began with over 70 registered players teeing off. Each registered foursome enjoyed 18 holes of golf at the course located two miles from the dealership. After the tournament, players and a few additional guests enjoyed an organized dinner at the Walter Hall Golf Club. Awards were handed out for various categories, including Longest Drive and Closest to the Pin. Additionally, a wide array of prizes were given out, including drivers, putters, golf bags and a variety of gift certificates.
Klein Honda has also given its support to numerous other non-profit organizations in the community throughout its long history, including Providence Regional Medical Center, the Boys and Girls Club, United Way, YMCA and the Wounded Warrior Project.
Klein Honda's next community initiative will benefit the Everett Food Bank. "Stuff The Truck" will consist of Klein Honda's customers and employees packing a Honda Ridgeline truck with as much non-perishable food items as possible, so that those in need can enjoy a Thanksgiving dinner.
About Klein Honda:
Located at 10611 Evergreen Way in Everett, Klein Honda has been family-owned and operated since it opened its doors in 1976. Throughout its 37-year history, family values and great employees have allowed Klein Honda to become American Honda Motor Company's No. 1 certified dealership in the Northwest. The dealership has also earned Honda Environmental Leadership Award. Klein Honda serves Snohomish County, Marysville and the Seattle metro area. For more information, please visit http://www.kleinhonda.com.
Related Links:
http://www.kleinhonda.com
http://www.facebook.com/KleinHonda