Make a choice to lease a 2014 Honda CR-Z in Everett; you will not regret it. The 2014 Honda CR-Z is a fun and exciting hybrid coupe that boasts exquisite, athletic and aggressive exterior styling. It is quite a head-turner. Its two-seater cabin is equally impressive with a lot of the latest high-tech features. The relatively light weight of the 2014 Honda CR-Z and its quick steering contribute to a responsive and fun ride that makes the driver feel like he has full control of the vehicle. The 2014 Honda CR-Z also offers good utility with its maximum cargo capacity of 25.1 cubic feet.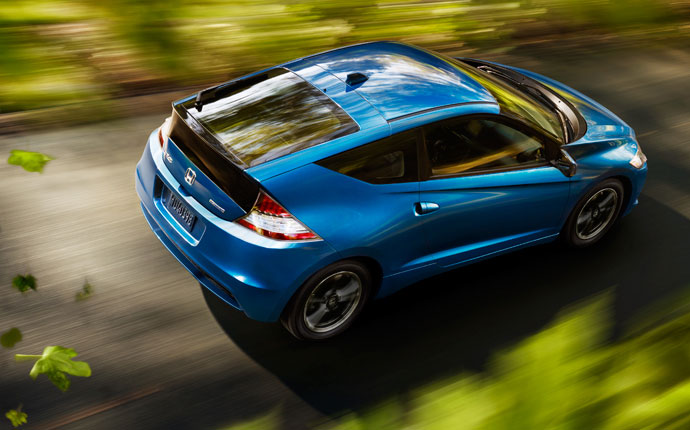 When you lease a 2014 Honda CR-Z in Everett, you will concur with me that Honda is committed to safety. The 2014 Honda CR-Z comes with an Advanced Compatibility Engineering™ (ACE™) Body Structure that utilizes connected structural elements to effectively distribute crash energy evenly across the front of the body. In so doing, it cushions the cabin and its occupants from a major part of the shock caused by a head-on collision. The 2014 Honda CR-Z also comes with three-point seat belts that have an automatic tensioning system that tenses the seats helping to restrain occupants in the event of a sudden stop or impact. Other safety features include stability and traction control, antilock brakes side curtain airbags, front seat side-impact airbags, and active head restraints. It also features Daytime Running Lights (DRL) for improved visibility and a tire pressure monitoring system that keeps the driver aware of the condition of his tires at all times.
All who decide to lease a 2014 Honda CR-Z in Everett will not be disappointed with the power it has to offer. Under the hood, the 2014 Honda CR-Z features 1.5-liter four-cylinder gasoline that combines with an electric motor and a lithium ion battery pack. The total output from these two comes to 130 horsepower and 140 pound-feet of torque. A six-speed manual transmission is standard, with a continuously variable transmission (CVT) being offered as an option. Its impressive fuel economy should be reason enough to cause anyone to lease a 2014 Honda CR-Z in Everett.