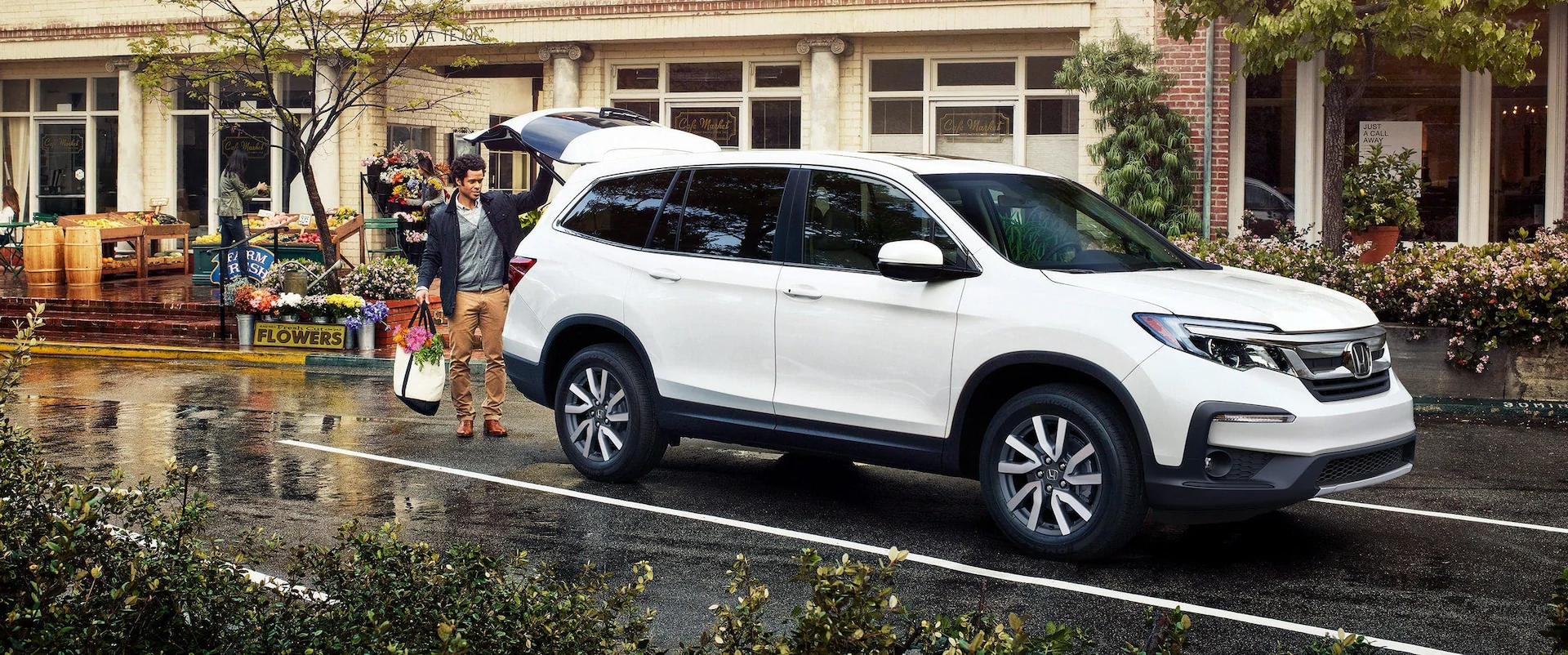 If you've been considering purchasing a new 2020 Honda and are interested in exploring all your options, come to Klein Honda. We are providing information about your Trim Level Options at 2020 Honda Dealer in Everett so that you can choose the vehicle that's best for you. Start taking a look through our new inventory to see what 2020 Honda models stand out to you.
Trim Level Utility Options at 2020 Honda Dealer in Everett
One vehicle that you may want to consider is the Honda Pilot. This stylish and capable SUV has been a favorite for many years and continues to provide customers with an outstanding experience. When exploring all your Trim Level Options at 2020 Honda Dealer in Everett, you'll want to choose what works best based on your wants and needs. Overall, the 2020 Pilot is offered in six trim levels, which include the base LX, EX, EX-L, Touring, Elite, and Black Edition. Depending on how many upgrades you want or if you prefer the base level trim, you have quite a few options for your 2020 Honda Pilot.
Looking at the base trim LX, you're equipped with an impressive amount of standard features. Unlike some other manufacturers, Honda ensures that customers don't need to upgrade trim levels to get a good vehicle. Some of the standard features you might expect to find with the 2020 Honda Pilot LX include automatic LED headlights, adaptive cruise control, and a five-inch display system. Talk to one of our sales executives today to learn more about all the 2020 Pilot has to offer.
Upgraded Trim Level Options at 2020 Honda Dealer
Another popular Honda model is the Civic sedan. This is one of the most classic options for a small car, and now, provides customers with the option to do some major upgrades. The top-most trim level is the Si, which adds more performance-based features to the functional and stylish base.
For example, upgrading to the Si equips the 2020 Honda Civic with a more powerful engine, a ten-speaker stereo, and a sport-tuned suspension with adaptive dampers. Some of the features that roll-over from lower trims include leather upholstery, dual-zone automatic climate control, and a keyless ignition. If you're interested in learning about all your Trim Level Options at 2020 Honda Dealer in Everett, contact us today.
At Klein Honda, we want to provide our customers with all the information they need. These days, more customers want to be knowledgeable about the options they have. Feel free to contact us at 425-355-7500 to learn more about your options at 2020 Honda dealer. Find us located at 10611 Evergreen Way in Everett, WA.
© Copyright Content Motive, 2020.
All Rights Reserved. | Quality content by Content Motive