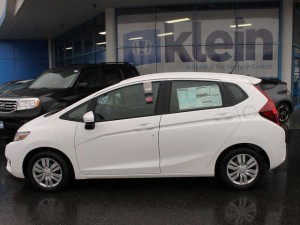 Reliable 2015 Honda Leasing Available in Everett is one of the most favored ways to be able to drive some of the manufacturer's newest and greatest cars, without having to put down the full price of the vehicle. While many customers don't consider leasing as an alternative to buying outright, others have found that this is the best way to get a good feel for the new car, as well as getting an attractive automobile to drive for a few years. Many drivers also opt to pay the rest of the cost when their lease is up, and purchase the car with payments that end up being much less than if they would have bought it without the lease.
Klein Honda of Everett has a number of the most popular Honda vehicles in stock, ready for leasing.
2015 Honda Civic Leasing Available in Everett
The Honda Civic is one of the most recognizable names in the Sedan and Coupe segments in North America; after over forty years, it still holds high ratings in comfort, safety, style, and features. The 2015 Civic keeps up with this trend, boasting its status as a Top Safety Pick from the IIHS. For anyone worried about the payments for one of Honda's most famous models, 2015 Honda Leasing Available in Everett from Klein Honda could be the key.
2015 Honda CR-V Leasing Available in Everett
In 2015, the Honda CR-V beat out all its competitors in the compact SUV segment, taking home the winning prize for technology and features, all while boasting a bold new exterior style. The CR-V may be a hauler suited for utility, but its comfortable suspension and seat configuration allows it to take good care of its passengers, as well.
2015 Honda Pilot Leasing Available in Everett
Family-friendly and function-focused, the 2015 Honda Pilot once again shows Honda's focus is in the right place. Durability, safety, and passenger comfort combine to make a great alternative to a minivan; while the Pilot has an unusual, boxy exterior, it's guaranteed that anyone buying it won't lose it.
2015 Honda Leasing Available in Everett could be your key to having a great vehicle for the next few years; whether you need it for family or for yourself, Klein Honda (located at 10611 Evergreen Way in Everett) is your best bet.
© Copyright Content Motive, 2015.
All Rights Reserved. | Dealer content by Content Motive